---
From the Community, for the Community: DApps.Buzz
---
In this article, I just wanted to explain and warn other crypto traders about the danger of investing a ton of money into one of these hidden altcoin gems that no one is yet aware of.
Around this time last year, I made a medium sized investment into a low-cap "gem" coin called Storiqa. I had high hopes for STQ to become the best crypto shopping token. I believe they also raised around $25 million dollars in their ICO, which should have been enough money to create an amazing website with hundreds of partnerships, etc.
Storiqa was looking promising around this time last year with about $250k or more in trade volume, an updated website, and I believe some real purchases and sellers of these products. Unfortunately for most of the investors including myself, Storiqa has failed to keep the community informed of anything that might be working on at this time.
It is highly likely that they have left, and made plenty of money during their ICO, that coming up with an actual product is unnecessary for their financial goals. I tried to access the website earlier today, and I was unsuccessful.
The frustrating this about a token like Storiqa is that they managed to get over $500k trading volume on various exchanges, but none of these exchanges have built the best reputations, so the actual trade volume for this altcoin should not have been fully trusted. Exchanges like Indodax, Mercatox, and more don't have the best reputations.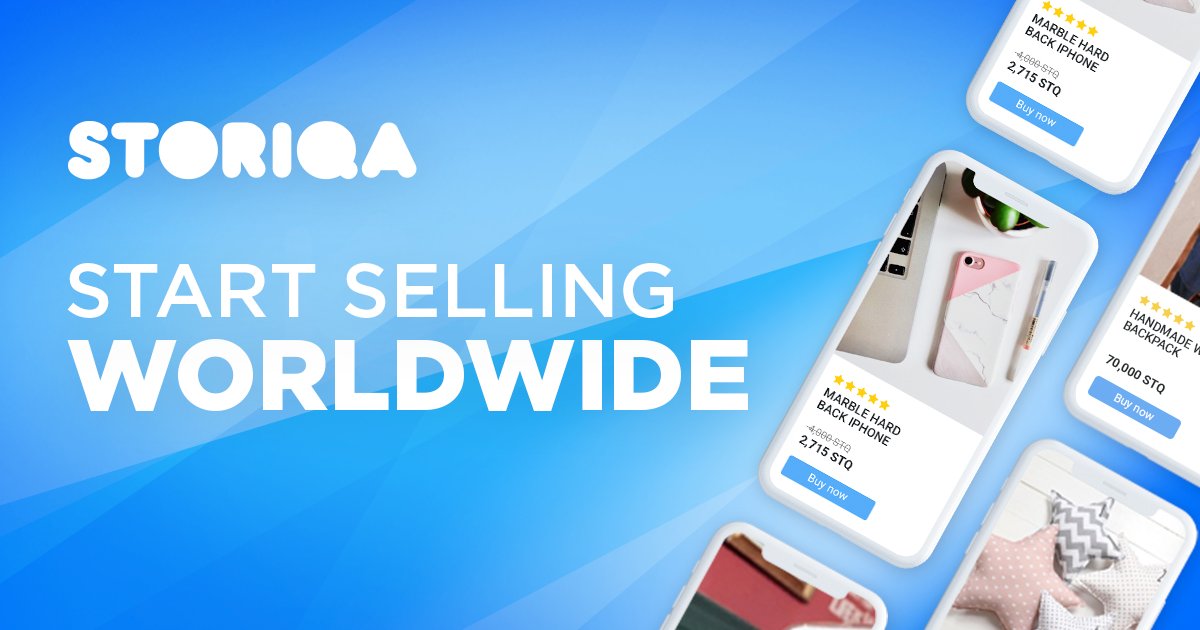 Also, last year Storiqa managed to keep their Twitter up to date, came out with multiple updates including the Storiqa marketplace that they had promised. But in the end, most of these low cap crypto coins are scams and should be avoided at all costs. I even noticed when I looked closely that one of the advisors on Storiqa's home page was mentioned as an advisor for several different crypto projects. That should have been an obvious sign.
This Bitcoin shopping picture above is ironic, because instead of using your Bitcoin to buy more crypto, you are trading your valuable BTC for usually a worthless bag of coins.
The point of this article is to encourage people to look at coins with higher trade volumes on more reputable exchanges such as Binance, Kucoin, and others. I have invested a few thousand dollars into some of these low-cap "gems" and I have only made money a few times, or sold when the coin is pumping.
The crypto gems that you should be looking for lie in the $2 million to $10 million plus market cap area with high trade volume. If you find a coin with $4 million dollars in trade volum, and it is sitting at a low marketcap and also on a reputable exchange, then that is usually a good sign.
Often, coins with high trade volumes will do well as these projects have stronger communities which are backing them and leading them towards a great future. Sometimes, the best investments are the most obvious ones- coins like Bitcoin, Litecoin, Ethereum, Tron, Vechain, and more are likely to perform well in the next bull market and still provide good returns.
I have made the mistake in the past of looking for these low-cap gems coins. With $25k, $50k, $100k in 24 hour trade volume and thought to myself that this is a safe coin to invest in. As the market matures and if the news about crypto is not overly positive all the time, these low-cap gem coins are likely to be swept away with the tide. Only high trade volume coins, and other cryptos with active teams, and real workable products are likely to run up in the next bull run.
If you are looking for an altcoin gem, I'm not advising you sell the one you are holding, but that you look more closely at it before deciding it will be the next coin to moon.
This article is not financial advice, it is possible that the coin you are holding onto is a good buy, but there is also a chance that it will end up going to $0. Invest wisely and make your own decisions.
---
From the Community, for the Community: DApps.Buzz
---