---
From the Community, for the Community: DApps.Buzz
---
Boss Gaming is coming soon and promises a lot of exciting features. Boss gaming wants to be a complete PVP gaming platform where gambling is not the focus of any of the games.
The Boss Gaming VIP group is open to join right now for just 2k Tron. Being a part of the VIP group means that you will have Beta access to all Dapps. This will allow you to view exclusive content before it's released. You will also be able to join the pre-sale with a higher wallet limit. In addition, you will be able to take part in community polled decisions.
Here's just a snapshot of their Roadmap, you can find information about it on: http://bosspvp.io/roadmap
Boss PVP is going to be a gaming platform with a wide variety of Dapps similar to the way Frag token has set up their Dapps.
First off, the flagship battle royal game 'Boss Battle' will begin to be released to the community.
Also in the Roadmap, "Marketing campaigns will begin in late january, to raise awareness for the release of Boss Gaming, and to spread the word for the Frag and Void token integration and event."
Boss gaming is also going to have a unique feature from the whitepaper "1% of all wagers made on Boss gaming will go towards the DappStats.com partnership and buy DST tokens that will be staked on behalf of our platform. 100% percent of all revenue generated from this stake will be added to the Boss Gaming dividend pool solely for the benefit of our users."
This will help DappStats grow as well as help Boss PVP have a strong marketing presence on DappStats. This is the beginning of many strong partnerships for Boss gaming.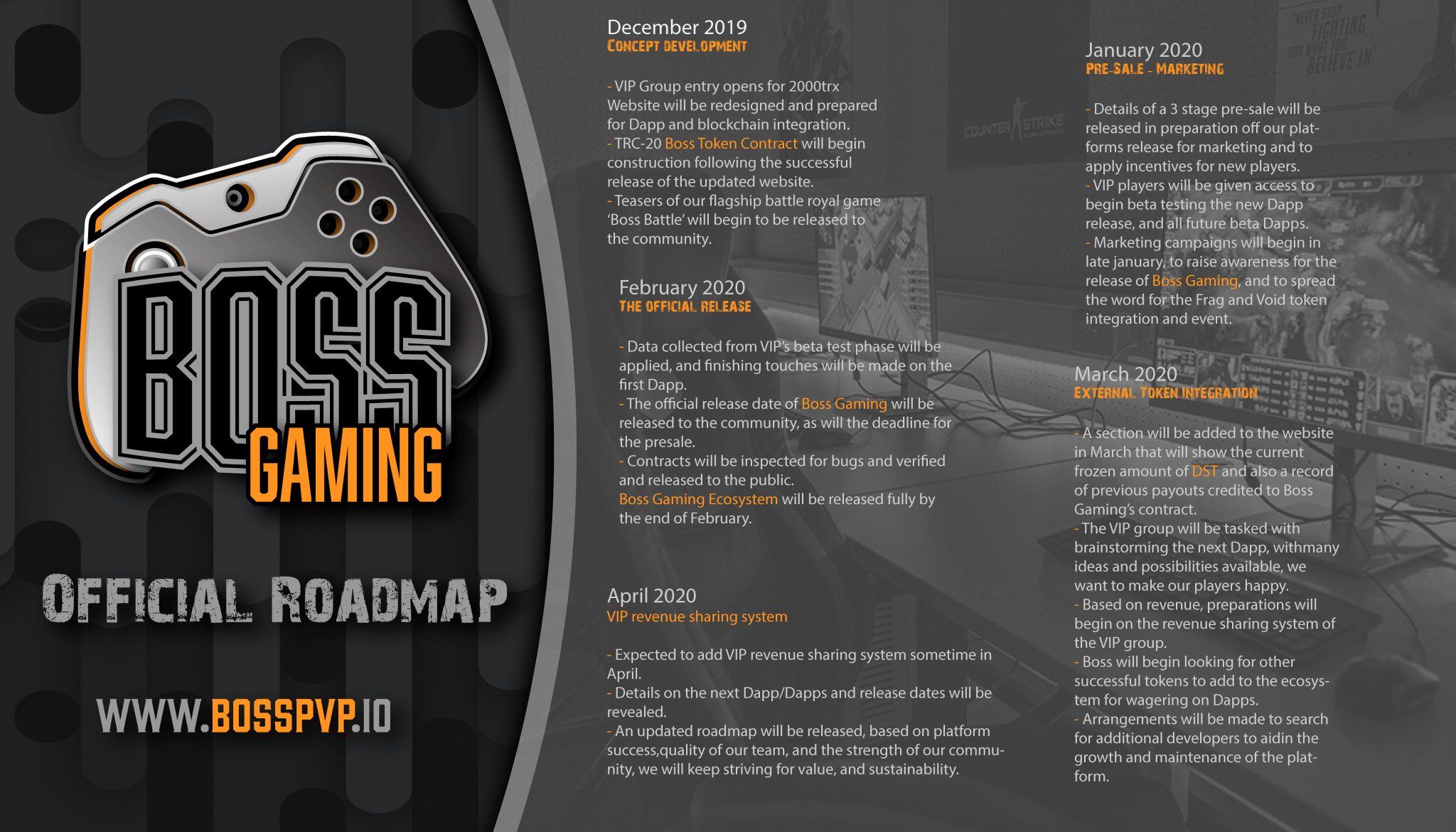 BossPVP is going to be a one of a kind PvP gaming platform, with a lot of things set in motion. At launch their will be Battle Royale, and what we can see in the whitepaper is that there will be 10 Dapps launched under Boss Gaming as well as multiple partners from day 1.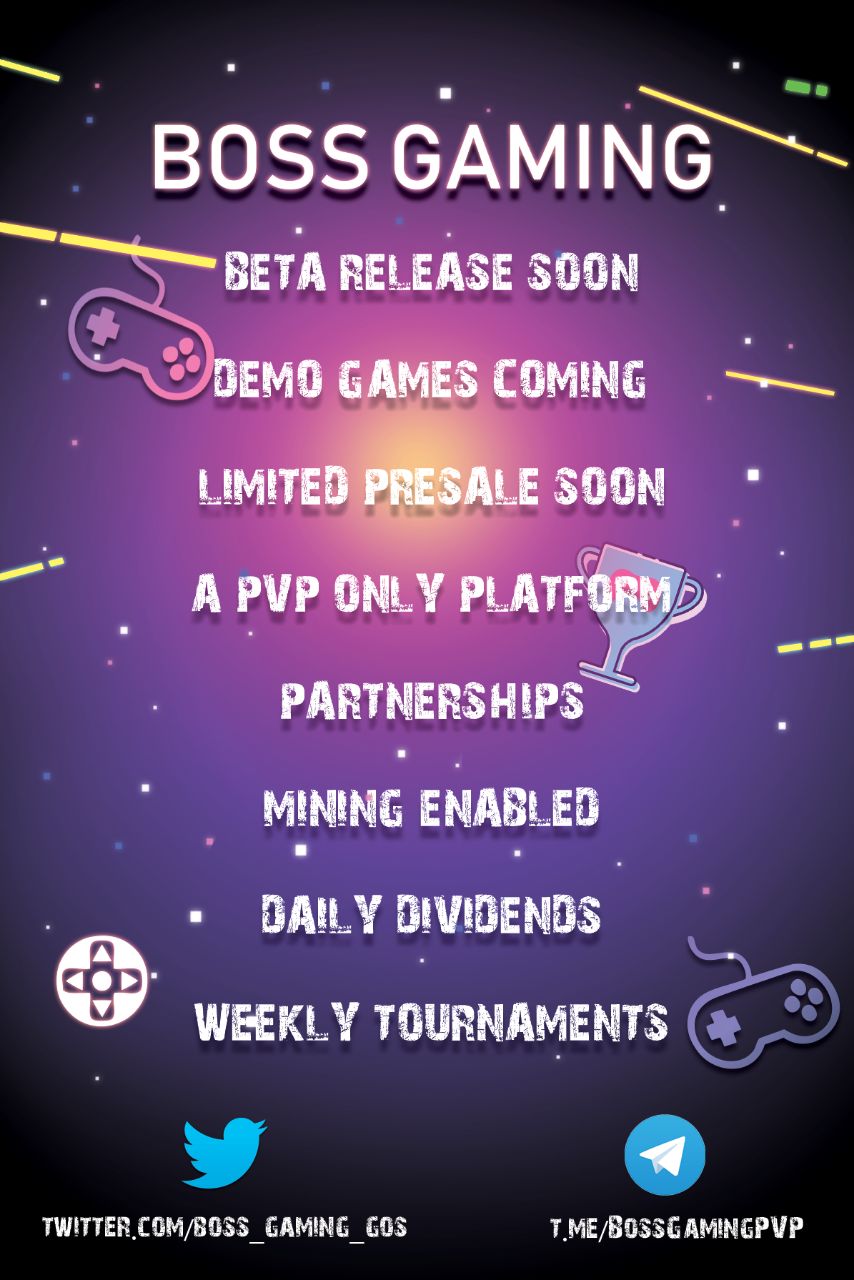 In Season 2 of Boss gaming, there are plans to be able to bet with Frag and Void within the game. The pre-sale for Boss gaming is going to start around new years, so in about 10 days or so.
Links
---
From the Community, for the Community: DApps.Buzz
---